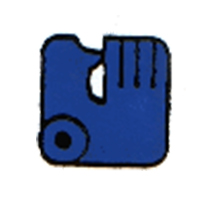 Dr. Ignacio ("Nacho") Jarero

TRAINER & RESEARCHER
Ignacio (Nacho) Jarero, Ph.D, Ed.D specializes in Humanitarian Trauma Recovery and Research Programs on EMDR therapy. He has conducted seminars and workshops around the world with participants from 65 different countries. And since 1998, he has provided field services in Latin America, the Caribbean, Spain and South Asia to natural or human-provoked disaster victims, family members of those deceased, and first responders.
Dr. Jarero is an EMDR Institute & EMDR-Iberoamerica Senior Trainer of Trainers and Specialty Trainer for Latin America & the Caribbean and has received the EMDR-Iberoamerica Francine Shapiro Award, the EMDRIA's Outstanding Research Award, the International Critical Incident Stress Foundation International Crisis Response Leadership Award, the EMDR Colombia Jaibaná Award for Humanitarian Work, and the Argentinean Society of Psychotrauma (ISTSS Affiliate) Psychotrauma Trajectory Award.
Dr. Jarero is EMDR Mexico's Co-Founder, Latin American & Caribbean Foundation for Psychological Trauma Research (Francine Shapiro Award Winner), Founder & President, International Center of Psychotraumatology, Founder & President, Iberoamerican Journal of Psychotraumatology and Dissociation, Co-Founder & Editor in Chief, and the Mexican Association for Mental Health Support in Crisis (AMAMECRISIS, NGO), Founder & President.
Organizations
EMDR Mexico – The home of EMDR therapy in Mexico and the first national EMDR organization founded in Latin America and the Caribbean